Sensotrend Uploader
Sensotrend Uploader on tietokonesovellus, joka siirtää tiedot lukuisista verensokeri­mittareista, glukoosi­sensoreista ja insuliinipumpuista Kanta-järjestelmän Omatietovarantoon.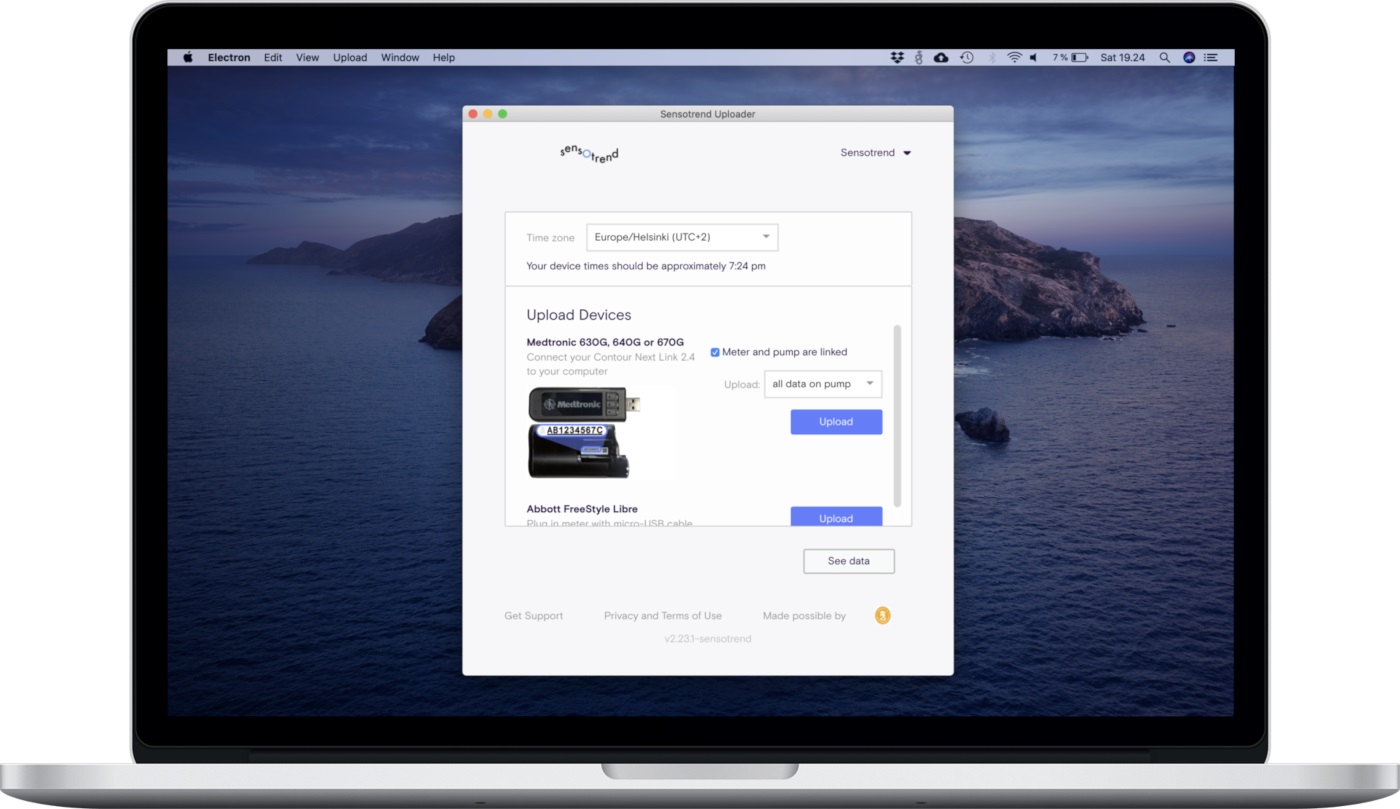 Sovelluksesta on ladattavissa Windows-, Mac- ja Linux-versiot.
Aloita käyttö!
Sensotrend provides us with the essential expertise in connecting data from medical devices of people with diabetes into our PHR system, and helps us integrate that information into the workflows of healthcare professionals.